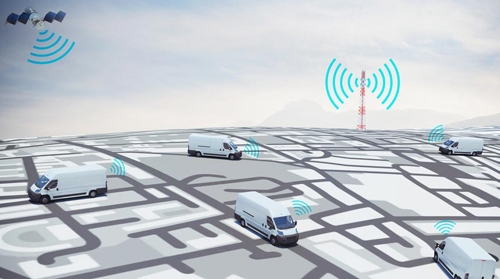 Eurotracker is a field-proven Intelligent Transport Management System (ITMS) that incorporates the finest in global position tracking technologies, customized and ruggedized to meet the demanding requirements of India's transport sector. From the basic low-cost, high-reliability, Vehicle Tracking System (VTS) for truckers, to the complex, integrated, multi-platform Passenger Information System (PIS) for discerning transport operators, we have got a product that fits every need and pocket, just right.
Eurotracker - Vehicle Tracking System:
For truckers and fleet operators, vehicles are "Plant and Machinery". The more time they are able to deploy their vehicular assets productively, the more the revenue, and better the profitability. The first step in being able to derive maximum vehicle productivity is to know their location in real-time, all the time.