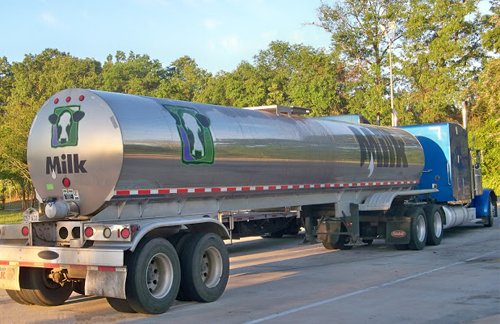 Key Potential Benefits
Enhanced Efficiency of Milk Collection Vehicle operations
Accurate location-by-the-minute data helps you identify potential bottlenecks in routes and throws up opportunities for optimizing milk collection routes and turnaround times.
Simplification of Vendor Management. Pay vendors on the basis of actual kilometers run, generated automatically by the system, without human intervention.
Improved Quality
Sensors can be installed as an optional add-on and help identify the place of opening of lids other than the designated locations, to help identify any unauthorized opening
Other domain-specific sensors can be added to prevent adulteration/ assure quality
Better Service to customers –internal and external
Data residing in the servers can be used to communicate to the dairy farmer, chiller operator, and other stakeholders, about Estimated Time of Arrival (ETA) of the allotted vehicle. This ETA can be communicated real-time via mobile phone app, website, or as a sms response.
The system can be expanded to interface with existing database of farmers/ cattle; milking cycles can be added in the system with the view to automatically and dynamically generate route plans for each milk collection vehicle to collect maximum while covering least distance. Once data is entered in system, route plans can be generated without human intervention.
Staff at collection centers can be given access to live location data for the assigned vehicle.
Integration with ERP can give all your concerned departments unified view of ops.
Increased Safety of Milk Collection Vehicle Operations
Helps you implement Organizational Safe Driving policy
Over-speeding by drivers is flagged in real-time at Control Centre
The driver is also gently reminded in vernacular language by in-cabin device on over speeding
Data over time helps analyze driving habits, enabling identification/reward of good drivers
Any route deviation by driver can be flagged off
Add-on Option: "Seat Belt On" Notification
Reduced Costs
Improved Operational efficiency and better turn-around time has helped other clients get more productivity from each deployed vehicle
Savings by flagging leakages/ pilferages/ adulteration in the form of unauthorized lid-opening
Add-on Option: Fuel Sensor for Company-owned TMs